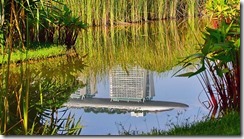 ---
You know about its shopping, dining and nightlife, but what about its nature and wildlife? Known as 'The Garden City', you're never far from a patch of soothing greenery in Singapore. From botanical gardens to raw nature reserves, here are 8 inspiring green spaces to check out on your next visit.
MacRitchie Reservoir
Singapore's oldest and biggest reservoir, MacRitchie has plenty to offer the budding adventurer. Marvel at the abundant wildlife seen along the treetop walk from a 250-meter suspension bridge. Take a self-guided hike along the fringes of the forest and bask in the breathtaking view from Jelutong Tower. Once you've hiked to your heart's content, you can unwind at the Oasis Hotel Novena, a pleasant, cool-down walk from the reservoir.
Singapore Botanic Gardens
A nature lover's nirvana, this pristine sanctuary and UNESCO World Heritage site houses over 10,000 species of flora within 82 hectares. Take your time to appreciate this leafy paradise. Enjoy a stroll in the tranquil orchid garden. Savor the satisfying beauty of the ornate water features and picturesque views. To really satisfy inner naturalist, treat yourself to a night of indulgence at The Four Seasons Hotel, just a stone's throw away!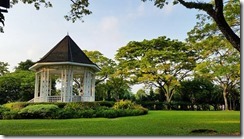 Singapore Botanic Gardens (pic by @hollachalla)
Fort Canning Park
In the heart of the Civil and Cultural District of Singapore, here's a spot that will appeal to history buffs and inquisitive tourists. Fort Canning Park offers a myriad of educational and entertainment experiences. Enrich your understanding of Singapore's past with a guided tour of the Battle Box underground bunker, refresh your knowledge of Shakespeare's prose by attending Shakespeare in the Park or wake up your senses at the Spice Garden. The YMCA and Innotel Hotel are just a short stroll away.
Chinese and Japanese Gardens
Also known as Jurong Gardens, this special blend of expansive lawns, historical artefacts and luscious greenery has made Chinese and Japanese Gardens a hub of cultural and artistic activity. Pagoda, pavilion and bonsai tree galore, these may be the most aesthetically pleasing parks in Singapore. Both Gardens are separated by the aptly named Bridge of Double Beauty and the place even has a live turtle and tortoise museum! Visit during the Chinese New Year to soak up the vibrant array of festivities and events. Love the gardens? Stay walking distance away at Genting Hotel Jurong.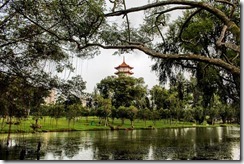 Chinese Garden (pic by @aryannie1604)
Mount Faber
Mount Faber is not just a must-do, we think it should be mandatory! Some 344 ft. tall, Mount Faber provides an awe-inspiring panoramic view of the increasingly dense Central Business District. If the thought of having to hike the steep mount is daunting, don't fret! You can use the cable system to ferry you straight to the top. The contrast of the hilltop rainforest and cityscape horizon is a delight. This is also an idyllic spot for a picnic. Check into the nearby Bay Hotel Singapore to give yourself a headstart.
Sungei Buloh Wetland Reserve
For a real authentic wildlife experience, you can't do better than Sungei Buloh Wetland Reserve. This vast reservoir is well protected from human interference, strengthening the bond between trekker and nature. Unleash your hunger for adventure with a descent into the forest via one of the many weaving boardwalks. You'll be sure to catch a glimpse of mudskippers, cockatoos, starfish, crabs, seals and even crocodiles. Remember to bring a pair of binoculars along with you to witness the captivating flocks of migratory birds up close, some coming as far as Siberia! An evening of relaxation at The Thistle Johor Bahru is just a short boat ride away.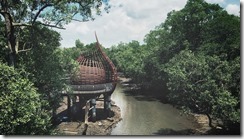 Sungei Buloh Wetland Reserve (pic by @jesmen.tan.jin.lin)
HortPark
A wander through Hortpark is an effective way to escape the rush of the city. This natural haven houses a plethora of themed gardens such as a vegetable garden, Balinese garden, water garden and a herb & spice garden. There is even a butterfly garden where you can get up close and personal with over 20 different species of these beautiful insects. Like your hotels with a view? Check into the nearby Park Hotel Alexandra for a vista of HortPark.
Gardens by the Bay
Did you really think we would leave the mothership out?! Of course not. Gardens by the Bay is a must-see for everyone. Now a national icon, achievement and innovation are seen throughout the 18 super tree megastructures, the Cloud Forest and the utopian Flower Dome. Although this vision may not have came about 'organically', it's a heartfelt ode to nature. Wanting to maintain an eco-theme throughout your visit in Singapore? Check into the Parkroyal on Pickering, which offers 15,000 square metres of lofty sky gardens.
Found a green space that's missing on this list? Leave your suggestions in the comments below.